Financial and material maltreatment* : what should you do?
Publication date: August 25, 2022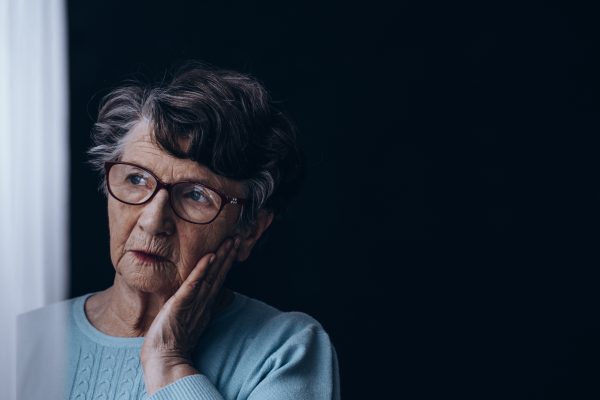 Section 2 of the Act to combat maltreatment of seniors and other persons of full age in vulnerable situations defines "maltreatment [as] a single or repeated act, or a lack of appropriate action, that occurs in a relationship where there is an expectation of trust, and that intentionally or unintentionally causes harm or distress to a person."
While approximately 6% of seniors experienced an abusive situation in 20201, given the aging population, it is estimated that this percentage could increase to 25% by 20322.
Would you be able to spot whether one of your clients was experiencing financial or material maltreatment? As an agent, broker or claims adjuster, you might be witness to such situations. This article will discuss how to recognize and prevent them and intervene to help someone in need.
Recognizing financial and material maltreatment
Loneliness, dementia, health problems, depression, a low income, cognitive loss, loss of independence, bereavement—these are all issues that could increase your client's risk of vulnerability. Look out for clues that could indicate the presence of maltreatment. Note them down in the client's file and create a relationship of trust that enables you to express your concerns to your client.
In addition to these risk factors, you might also notice sudden changes in how your client's affairs are managed, such as a power of attorney or changes to insurance contracts. Here is an example: your client's brother notifies you that henceforth he is the mandatary and demands changes that differ from your client's usual instructions, or that are disadvantageous as compared to the current coverage in your client's contracts. Paying special attention to this type of change could enable you to distinguish between situations where the change could be justified, in particular if the client dies or suffers significant cognitive loss, and situations that could be indicative of abuse. Get informed and avoid jumping to conclusions.
Misuse of a power of attorney?
If a third party takes over decision-making on behalf of your client or takes control of the compensation process, check whether the file contains a power of attorney designating them to be in charge of the file, and whether the terms of the power of attorney allow them to function as such. If the file contains no such authorization, check the site of the Curateur public du Québec to see whether a protection mandate has been issued.
If this third party is not authorized to act on behalf of your client, tell him that you cannot take his instructions since you must avoid third party interference in your client's file at all times3, be it a son shopping for automobile insurance for a parent or a granddaughter trying to help her grandfather with his claim.
If the person does indeed hold a power of attorney, but you fear that he does not have the insured's best interests at heart, you can contact your client to validate the mandatary's request. Remind your client that he has not lost his right to manage his own affairs and that he can revoke the power of attorney at any time if he so wishes.
Furthermore, do not forget to note in the client's file your discussions, observations, and any facts that might lead you to believe that your client could be the victim of abuse. When doing so, avoid any judgement or taking sides, and remember that you must always act with "objectivity, discretion, moderation and dignity,"4 as stipulated in your code of ethics. 
Signs of incapacity? Protect your client
You have a long-term client. Recently, you have noticed he forgets things, reads documents extremely slowly and is having trouble understanding your explanations or making decisions. Though the presence of such indicators does not necessarily suggest incapacity, it is possible that your client is showing some signs of decline.
You may want to verify whether your client has designated a trusted individual to contact if necessary; otherwise, inform your employer and verify whether there are any instructions on what to do under such circumstances. Note down in your client-file things that seem strange or certain behaviours you observed that justify your impression.
Incapacity is broadly defined as a person's inability to take care of himself or to manage his belongings. In such cases, after medical and psychosocial evaluations have been conducted, a judge may declare the person to be suffering from partial, total, temporary or permanent incapacity and appoint a legal representative for them.
If you have the impression your client is not making an informed choice or is being pressured by a third party, ask what is motivating him, explain to him the consequences of such a decision, and suggest he take some time to think about it. You can also suggest he give you the name of someone he trusts and authorize you to contact them.
Power of attorney or protection mandate?
Forty-one percent of seniors have given a power of attorney to a close relative or friend,
and in 68% of cases, this person is their child.5.
A power of attorney is a contract that allows someone (a mandatary) to act on behalf of another person (the mandator), to help them, for example, with managing their insurance contracts or personal finances. The power of attorney can be general or specific. In the latter case, it gives specific responsibilities. Neither one deprives the mandator of his rights; you can therefore verify with your elderly client whether he agrees to the instructions you received from the mandatary. You can also remind him that he can revoke the power of attorney at any time.
The protection mandate (previously known as the mandate in case of incapacity) is a document that enables a person to designate a mandatary who will administer his property or take care of him should he become incapacitated. This mandate is only executed should the mandator become incapacitated, and following court approval (homologation).
Your role as a watchdog
Your relationship with clients is such that you could play the role of watchdog, identifying individuals who might be experiencing financial abuse, and directing them towards appropriate resources to help them.
Needless to say, maltreatment has severe consequences for its victims. In addition to being hard to disclose, the consequences of maltreatment are further aggravated by the fact that they are often caused by family members, friends or close care-givers with whom the senior has a relationship of trust.
Take a "positive treatment" approach to maintain a relationship of trust with your elderly clients. This approach will ensure that you "inform individuals of their rights and choices, create a space that is respectful of their privacy, respect their confidentiality, communicate respectfully, consult seniors on every decision that affects them and adapt your services to their needs." 6  [unofficial translation]
"' Positive treatment' encompasses welfare, respect for dignity, fulfillment, self-esteem, inclusion, and security of the person. It is expressed through attention, attitudes, actions and practices that respect the individual's values, culture, beliefs, path in life, uniqueness, and rights and freedoms.""7[unofficial translation]
It is possible that the client does not wish to discuss the situation with you. Respect his choice. You can suggest other resources to him and stay in touch: he might ask for your help in the future. Actually, although always preferable, the client's consent is not mandatory if you have "reasonable cause to believe that there is a serious risk of death or serious bodily injury threatening a person […]."8.
You can play a vital role in fighting financial abuse. To help support your elderly clients who are currently in an abusive situation or risk finding themselves in such a situation, take the free training for individuals working in the financial services sector entitled Formation pour contrer la maltraitance matérielle et financière envers les personnes aînées [Training to counter material and financial abuse of seniors, in French only] .
This training was developed by the Centre for Research and Expertise in Social Gerontology (CREGÉS) of the CIUSS (Centre intégré universitaire de santé et de services sociaux), West-Central Montreal, in collaboration with the Secrétariat aux aînés du ministère de la Santé et des Services sociaux du Québec. Partners and members of the sub-committee charged with creating a national training plan on the material and financial abuse of seniors—including the Autorité des marchés financiers (the Authority)—were also involved.
The Authority also offers a quick reference guide and a practical guide to help you identify situations of financial abuse and protect vulnerable clients. 
* While the legislation uses the term "maltreatment," readers may prefer to use the terms "abuse" or "mistreatment." [translator's note]
[1] Institut de la statistique du Québec, "Survey on Elder Abuse in Québec 2019," October 2020. [Online]
[3] Section 37(3) of the Code of ethics of damage insurance representatives and 58(3) of the Code of ethics of claims adjusters.
[4] Section 15 of the Code of ethics of claims adjusters and section 14 of the Code of ethics of damage insurance representatives.
[5] Option consommateurs, "Managing Your Finances in Total Security, 2nd edition, p.12 (available online, November 23, 2021).
[6] Information from "Formation pour contrer la maltraitance matérielle et financière envers les personnes aînées" [course on countering the material and financial abuse of seniors (in French only)], developed by the Centre for Research and Expertise in Social Gerontology (CREGÉS) of the CIUSSS, West-Central Montreal.
[7] Government of Québec, "Plan d'action gouvernemental pour contrer la maltraitance envers les personnes aînées 2017-2022, Québec, Ministère de la Famille, Secrétariat aux aînés," 2017, p. 38. [Action Plan to Counter Senior Abuse, in French only].
[8] The requirements with respect to reporting a situation of abuse without the client's consent are stipulated in Section 18.1 of the Act respecting the protection of personal information in the private sector.