Business insurance, commonly known as "commercial insurance," is just as relevant for SMEs as it is for large corporations, and can affect certain self-employed professionals as well.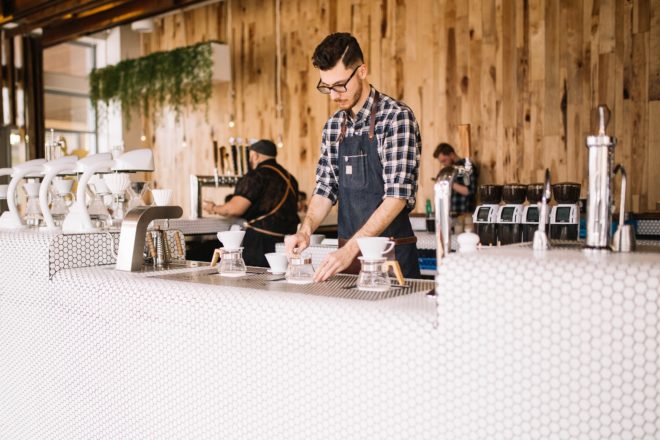 Since insurance needs are specific to each company and can evolve rapidly, it is important to talk to a damage insurance agent or broker to determine your insurance needs. By asking the right questions, the agent or broker will be able to give you the appropriate advice to ensure that you are well protected in all circumstances.  
Customized insurance
For commercial insurance, the damage insurance agent or broker's advisory role is essential, because each company faces different types of risk depending on the industry. Here are some examples of commercial risks: 
material damage 
loss of profit due to business interruption 
stealing and misuse of funds by employees
transport accidents
cyber risk 
third-party liability, which covers damage to other people
damage to a space rented by the company (included in third-party liability)
Some companies might need customized coverage, depending on their line of business. Others, like retailers, can be insured through a program that includes certain basic and additional coverage common to that type of company. Self-employed workers can sometimes be insured simply by adding an endorsement to their home insurance contract.
Every company has insurance needs that differ depending on:
line of business
the nature of the risks involved
business model
needs specific to the company
That is why coverage must be evaluated on a case by case basis.
Damage insurance agents and brokers who are certified in business insurance have a professional obligation to analyze your needs, give you advice, and suggest the coverage that best suits your situation. They must also explain your contract's limitations and exclusions.
Working from home
Whether you are freelancing, self-employed, on contract, or an employee working from home, you must declare the fact that you work from home to your insurer, even if your earnings are minimal. It is one of your responsibilities as the insured party. 
There could be consequences to omitting this information:
Your insurer could refuse to compensate you or only partially compensate you for losses incurred at your place of residence, even if the loss is not due to professional activities.
Your third-party liability coverage could be insufficient if legal action is taken against you for an accident or damage related to your professional activities, for example.
Automobile insurance for professional use
If you use your vehicle in a professional capacity, you must inform your damage insurance agent or broker, who will then be able to adjust your automobile insurance accordingly.
If you omit this information and then get into an accident in the course of your work, you risk being only partially compensated (in proportion to the premium you paid) or not compensated at all.
If your car is necessary for your work, your representative may suggest an endorsement (additional coverage added to your basic automobile insurance policy) which allows for the rental of a vehicle following a loss. This way, you avoid being deprived of your work tool.
The cost of business insurance
The cost of the premium is generally established based on the type of business, the nature of the risks involved and the needs of the company. All in all, insurance is indispensable in order to protect your investment and ensure that your company endures. Don't hesitate to get quotes from several insurers or brokerage firms in order to compare premiums based on the coverage you need.
TOOL
Renewing business insurance
Whether it's for your company or your fleet of vehicles, renewing your insurance is an essential step that should not be overlooked. In order to prepare yourself, read the Renewal of a Business-lines Insurance Policy article. Don't forget to tell your agent or broker about any changes to your company: growth, new services, additional employees, etc.