Illustrated Code of Ethics – Claims Adjusters
This is your Code of Ethics. Each section is illustrated with stories based on either actual disciplinary decisions, or deficiencies observed in the field or by the Syndic's Office. Its goal is to help you, as newly certified claims adjusters, to reflect on certain ethical breaches in order to help you adopt best practices and fulfill your ethical obligations.
Please note that this is not an exhaustive selection of stories, and that the sections of the Code can apply to a variety of situations. Please do not hesitate to contact us for any questions you may have about your ethical obligations.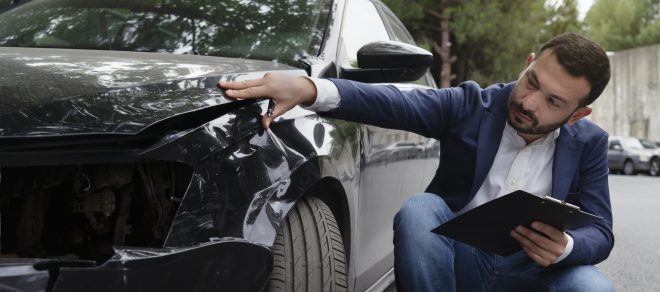 Although all claims adjusters are governed by the same ethical obligations, the stories you are about to read involve the following types of adjusters:
Claims adjusters acting for an insurer :  
Employed by an insurer;

Employed by an independent claims adjustment firm.

 
Claims adjusters offering services to insureds, often called "public claims adjusters." 
Division II

Duties and Obligations towards the Public
Top
Division III

Duties and Obligations towards Clients
Top
Division V

Duties and Obligations towards Insurers
Section 47
Claims adjusters must notify the insurer of any ties or interests third parties may have in property that is the subject of a claim.
The home of an insured is damaged by fire. The claims adjuster mandated to settle the file discovers that the fire occurred just after renovations on the property were finished. Since the insured refused to pay the contractor who did the work, the contractor registered a legal mortgage on the house.
The adjuster decides to withhold this information from the insurer to avoid the insured being penalized with respect to the amount of compensation, and also to avoid any delay in the claim settlement.
The claims adjuster should have revealed the crucial fact that a third party held a lien on the property that was the subject of a claim. The insurer should have received this information since it had to reimburse the contractor before compensating the insured for damages, pursuant to section 2497 of the Civil Code of Québec.

Top
Division VI

Duties and Obligation towards Representatives
Top
Division VII

Duties and Obligations towards the Autorité des marchés financiers and the Chambre de l'assurance de dommages
Top
Division VIII

Breaches of the Code of Ethics
Top
Do you have an idea for a story that would illustrate a section of the Code of Ethics? Share it with us!