Are you obliged to grant access to your credit report?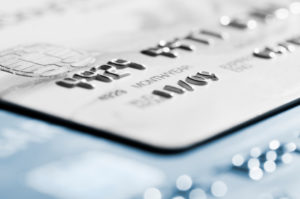 In the course of purchasing an insurance policy, the representative asks to access to your credit report. Are you obliged to do so?
​Several factors are taken under consideration when underwriting an insurance policy, including what is commonly called the "credit score." According to insurers, studies have shown a correlation between a low credit score and a greater likelihood of suffering a loss, and therefore making a claim. Although it is common practice to request it in Quebec, each province has its own legislation regarding the use of credit scores. For example, in Ontario, the credit score cannot be used to determine an automobile insurance policy's premium, but it is still used for home insurance. On the other hand, in some Maritime provinces, this practice is prohibited.
What is a credit score?
Credit scores vary between 300 and 900 and are established according to the criteria set by either Equifax or TransUnion. The score paints a picture of how financially disciplined you are. A higher number means a long, positive credit history, while a lower number indicates that you have trouble respecting payment schedules.
Credit files (or credit reports) frequently contain errors. It is therefore strongly recommended that you obtain a copy of your file to confirm the accuracy of the information it contains. To do so, go to the website of one of the two credit agencies, Equifax or TransUnion.
Why do insurers ask for access to your credit score?
According to the 2013 Annual Report on Financial Institutions of the Autorité des marchés financiers, certain automobile insurers give a discount based on the insured's financial stability due to the fact that "generally speaking, an individual who is financially disciplined is more likely to do preventive maintenance on their vehicle and drive their vehicle more cautiously." [unofficial translation, report in French only] Thus, a good credit file often results in a lower automobile insurance premium.
Is it mandatory to give access to my credit file?
You are free to grant or refuse access to your credit file. Keep in mind, though, that if you refuse to disclose your credit score, you might not be eligible for any discounts, and a surcharge might be added to your premium. An insurer that adheres to the Insurance Bureau of Canada's Code of Conduct for Insurer's Use of Credit Information cannot refuse to give you a quote for a premium  if you refuse to disclose this information.
If an insurance company wishes to verify your credit score, it must obtain your consent to do so. And if the company wishes to verify your spouse's score, it must also obtain his or her consent.
If the insurer accesses my credit score, will it drop?
Each time a request to access your credit score is made, it is recorded in your file. However, requests made by an automobile or home insurance company have no effect on your score since they are not usually related to credit.