Prepare your training plan
Publication date: August 28, 2022
As an agent, broker or claims adjuster, you must take 20 hours of training during every two-year period. What does professional development mean to you? Is it an obligation, or an opportunity to improve your knowledge and skills? Although you are obliged to take training in order to maintain your licence to practise, above all, training is an indispensable tool for professional development. So, what if you started each reference period by preparing a training plan for yourself? Here are a few suggestions to help you do so.
1. Why plan?
We have seen that in general, less than a month before the end of a reference period, 45% of professionals have still not earned their 20 professional development units (PDUs). Unfortunately, waiting until the last minute forces professionals into a hunt for PDUs that has many downsides, mainly because training choices may be limited and little time remains to fulfill one's requirements. In addition, when training is simply an obligation, people's interest and ability to learn are negatively impacted.
By preparing a plan, you can spread your training out over 24 months and benefit from a wide variety of choices that better correspond to your needs. Professional development thus becomes a way to ensure that your expertise meets the demands of professionalism in your chosen field.
2. What are you training needs?
Are you having trouble using technology in your professional practice? Do you want to specialize in a specific sector, for instance: transport, agricultural, builder's risk, construction, or errors and omissions insurance? Is your employer considering implementing new business practices or a new product line that you will have to work with? Do you want to improve your administrative skills, your customer service or your advisory approach?
Define your fields of interest and then identify potential areas, subjects and insurance products you want to better understand or for which you want to further develop your skills. You will thus be in a better position to make thoughtful choices that meet your needs.
"A professional must be able to stand back and reflect on his activities during the previous year and the issues he encountered," explains Pascale Sauvé, Director, Learning Solutions Practice at Miyagi. "He will then be able to ascertain whether training could have helped him better manage these obstacles or improve a specific behaviour." She also encourages colleagues to talk to each other, and thus create opportunities to discuss training, adding that "retrospectively reviewing issues is a crucial step, in that it allows you to create the conditions required to successfully transfer knowledge and improve professionals' skills."
3. Where can you find training that matches you profile and your needs?
In 2021, la ChAD processed over 700 requests for recognition of training (new requests and renewals); some 125 providers offered you a choice of training opportunities.
Review the training offerings available from your employer, training organizations like the Institut d'assurance de dommages du Québec (IADQ) or the Regroupement des cabinets de courtage d'assurance du Québec (RCCAQ), insurers, specialists such as law or engineering firms, continuing education programmes in universities and CEGEPs, or the ÉduChAD platform. Sign up for their newsletters to stay up to date on newly available training.
Schedule time in your agenda on a monthly or quarterly basis to review your training needs, identify new issues you are dealing with and find new training to satisfy these needs.
And lastly, if a particular course is not yet recognized by the ChAD but is relevant to your professional practice, you can make an individual application to be granted PDUs at educhad.ca. Please note that there is no fee to have CEGEP or university courses recognized, and that the ChAD recognizes the courses in the IADQ's Chartered Insurance Professional (CIP) Programme.  
4. Training: your responsibility!
Don't wait for your employer to remind you how many PDUs you still need to earn before the end of the reference period: the obligation to participate in professional development is your responsibility. Be proactive: check your ÉduChAD file to make sure that the training you took was registered, as well as the number of PDUs you require to comply with your ethical obligations. 
Also make sure to discuss your training needs with your employer or manager. He or she will confirm that they match the company's strategic objectives, support you with your training plan, and give you time to take this training. In fact, one in three professionals works with their employer to choose training that is related to their skills development plan[1], while 27% decide on training alone, and 38% take training the employer chooses for them. Even if your employer assigns you your training, the fact remains that professional development is your obligation, and it is one of the conditions you must fulfill to maintain your licence to practice.  
[1] Results of the Survey on perceptions and needs with respect to professional development, April 2021, in French only.  
A reminder regarding your professional development obligations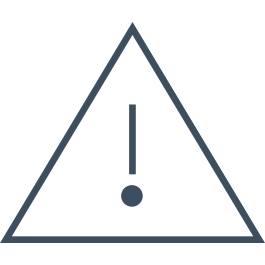 20 professional development units (1 PDU = 1 hr.) per two-year reference period (currently 2022-2023), in the following categories:  
– Compliance (minimum of 3 PDUs), including a compulsory course worth 2 PDUs entitled "You Be the Investigator!"
– Administration, Insurance techniques or Law
– Professional development (maximum of 5 PDUs)
Did you know?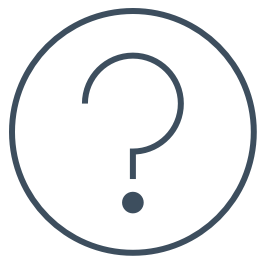 You are not obliged to stop at 20 PDUs per reference period. In fact, on average, professionals earn 24 PDUs. Remember, you can transfer up to 5 PDUs to the next reference period, so why limit yourself?
Interesting ideas overheard at the Advisory Committee of Major Training Providers
"It's worthwhile for a representative to sit down with his manager to clarify his training path and review a catalogue of training offerings; that way, the manager can reserve time specifically for training."
"Signing up for newsletters from insurers, the RCCAQ, the ChAD, certain firms, damage insurance training organization like the IADQ, or specialists allows professionals to stay up to date on the latest available training and target training that corresponds to their profile and needs."
"At the end of the year, it can be very difficult to give a representative or a claims adjuster a large block of time to finish their training; spreading the training plan over two years is undeniably more efficient, both in terms of learning and time management."