It's a hard market. What's a broker to do?
Publication date: April 27, 2020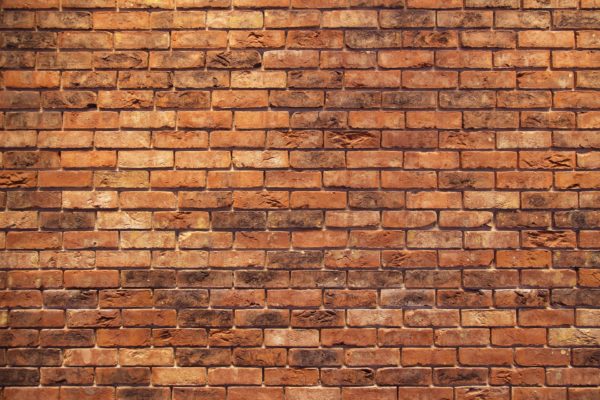 "It's a hard market," "it's a firm market;" "the market is hardening," "it's tightening." There are many ways to explain why the damage insurance industry is currently suffering a correction in a market that was seen as overly soft for many years.
From 2002 onward, the Quebec market was viewed as a soft market where damage insurance brokers could choose from a variety of options for placing their clients' risks. Today, however, increasingly sophisticated underwriting techniques that rely on new technological tools and more in-depth data analysis, and an explosion in the frequency and cost of certain claims, have resulted in insurers becoming more selective in their risk assessment.  
In an article on market trends,[1] Raymond Chabot Grand Thornton concludes that "[the] current insurance and reinsurance market is such that businesses face an increased potential of changes in rates, coverage and terms and conditions." The media has also exposed the plight of businesses forced to close because they were unable to find insurance coverage;[2] and the problem is further compounded by new risks that businesses increasingly face, including cybercrime, technology and the sharing economy.  
Although certain insurers are reviewing their business model, damage insurance brokers must remember their obligations, in order to avoid causing their clients any harm.
Why is the market hardening up?
There are a number of reasons that explain this change in the market, according to Maxime Poulin, damage insurance broker and Executive Vice-President and Associate with the Groupe Ostiguy & Gendron, and ChAD Board member: "A lack of insurer profitability, combined with a cycle of falling interest rates that has lasted over ten years, have caused investment returns and yields to dwindle, and reduced insurers' ability to absorb certain risks. The result is higher prices."
Another factor behind the hardening market is the shortage of insurers. In an environment where "the ten largest insurers or groups of insurers in Quebec's damage insurance sector collected 76.1% of the $10.5G in direct premiums written,"[3] market concentration contributes to fewer options for brokers. In commercial lines property insurance, this concentration stands at 75%, while in automobile insurance and personal lines property insurance, it stands at 90%.
Automobile Insurance
The Groupement des assureurs automobiles (GAA) has also seen the market tightening up in recent years, both in personal lines and commercial lines insurance. "Premiums can no longer cover the number and the cost of losses," says Line Crevier, Supervisor of Technical Affairs and the Insurance Information Centre, noting that from 2004 to 2014, the average premium for a private passenger vehicle decreased, while the cost of losses was constantly on the rise.[4] Indeed, the loss ratio stood at 74% in 2018 for the automobile insurance market overall, regardless of the type of contract. "If you add on insurance companies' administration costs, which are generally around 30%, for each dollar of premium billed in 2018, insurers spent $1.04 on the cost of losses and operating costs," Ms. Crevier goes on to say.
In 2018, the GAA intervened in 314 cases to ensure access to automobile insurance. In 2019, the number went up to 553, an increase of 76%. The GAA intervened in 332 cases involving businesses, of which 219 were carriers.
For the past three years or so, observers have noted a tightening in the market that has affected trucking companies in particular[5]. There are a number of reasons for this deterioration in the market, including labour shortages, lower hiring standards, poor training, and the high cost of liability and personal injury claims in the United States.
Individuals taking out a third-party liability automobile insurance policy must purchase a minimum of $50,000 in coverage, while carriers must purchase $1,000,000 in coverage.  Brokers who are unsuccessful in finding this amount of insurance coverage must send their clients to the GAA, which will then make sure they are able to purchase the insurance required under the Automobile Insurance Act. "Before intervening, the GAA requires the insured to have already made a personal effort and contacted several brokers or insurers—usually five—to try and find insurance coverage," explains Ms. Crevier.
The broker cannot do the search on behalf of his client. The GAA step will then step in and contact an insurer directly. The application form and the process are identical for both individuals and businesses. However, to meet the needs of individuals, "the GAA has created an enhanced mechanism to access insurance: under certain circumstances, the mechanism enables the driver to obtain third-party liability insurance that exceeds the $50,000 required by law, or added coverage to insure the vehicle itself," says Ms. Crevier. "This service is based on an agreement that the GAA concluded with the automobile insurers."
Which markets are tightening up?
This trend is being felt in the commercial lines insurance sector in particular. In a number of markets, Mr. Poulin has noticed a 50% increase in premiums, sometimes even 100%, or even three times more than the premium that has just expired: "Observers have noted a serious tightening of the market in a number of sectors: agriculture, food processing, aviation, real estate and condominiums, and in particular in sorting and recycling centres, where—for all intents and purposes—brokers' access is limited to a single insurer in Toronto."  
Furthermore, the situation becomes increasingly critical as the year draws to a close, at a time when insurers and reinsurers have reached full capacity and cannot take on any new risks. "With an increase in deductibles or the amount of the premium, we are seeing a rising number of commercial clients whose finances allow them to assume their own risks or self-insure, at least in part," explains Mr. Poulin. In the case of automobile insurance, it is important that it be properly structured, planned and funded. Although the inability to place a risk elsewhere is still rare, there are more and more cases in the market that cannot be 100% re-placed and for which one must resort to a "loss limit."  
What should a broker do in this situation?
Usually, when the insurer withdraws from a risk and does not intend to renew the contract, it notifies the broker within a reasonable timeframe. It is then up to the broker to inform the client as quickly as possible.[6] In a recent disciplinary ruling,[7] the broker failed to inform his client that the insurer had refused to insure his transport trucks, since they were used over 20% of the time outside Quebec. By failing to do so, the broker had violated section 25 of his code of ethics. This section requires the representative to carry out the mandate accepted by him in a transparent manner. Thus, when an insurer withdraws from a contract, the broker is obligated to "give his client all the information regarding his file without hiding anything."[8] He must be proactive and accountable for his actions.
In such a situation, if the broker does not believe that he will be able to place the risk with another insurer, he must quickly notify his client and send him a termination of mandate letter. The ChAD provides its members with standard letters that they can personalize and send out to their clients.
If, on the other hand, you believe that you are able to place the risk elsewhere, you must nevertheless contact your client immediately to explain what you intend to do and the steps you will take, as well as any potential consequences, such as an increase in the premium or the deductibles, changes to coverage, or the need to use several insurers to cover the risks. "The broker must discuss in advance the probability of his not finding another insurance contract and the actions that his client will then have to promptly take," explains Yves Barrette, damage insurance broker and investigator with the Syndic's Office of the ChAD. "It is also in his interest to regularly report to his client—this will ensure that the client stays up to date on the steps the broker is taking and will thus avoid causing the client any harm.[9]
If, despite all your efforts, you are unsuccessful, you must send the insured a termination of mandate letter. "The broker should also give the insured the names of the insurers he approached who did not accept the risk," Mr. Barrette adds. "He can call the insured or include this information in the termination of mandate letter, as he sees fit. This will help the insured, or the new broker he mandates, to save time when contacting other insurers."
What happens if the contract expires before the broker has finished exploring all the possibilities with other insurers? "It is becoming increasingly common for brokers to ask the insurer to extend the coverage period," Mr. Poulin explains. "Usually, the same conditions apply to the extension, but the insurer has no obligation in that respect. In such a case, the client must be informed of his options in advance in order to avoid him being left without coverage."
In summary, the broker must make sure that he has taken all the necessary steps to avoid harming his client—and in particular, to ensure that the client is not left without insurance coverage. The broker must also ensure that the client has enough lead time to purchase a new insurance contract. Make sure that your client understands the situation and that he is aware of the consequences of a termination of mandate; in particular, make sure that he realizes he must immediately take steps to find new insurance coverage.
The ChAD provides representatives with several "termination of mandate" letters that they can then personalize. Read the procedure for terminating a mandate to learn how to terminate a mandate while complying with your ethical and legal obligations. For example, the letter must be addressed to all of the insureds named in the contract and list all the risks for which the representative will no longer be responsible, if there are more than one.
Note everything in the file.
It is important to note everything down in the file in order to properly document the information given to the client, how the file is progressing, and the decisions made by all parties throughout the process.
[1] Simon Julien, 2018 Property and Casualty Insurance Market: Trends and Forecasts, Raymond Chabot Grant Thornton, February 20, 2018.
[2] Jean-Thomas Léveillé, "Le centre de tri de Longueuil met la clé sous la porte," lapresse.ca, November 26, 2019 ; La Presse canadienne, "Air Saguenay met fin à ses activités," lapresse.ca, November 27, 2019.
[3] Autorité des marchés financiers, Annual Report on Financial Institutions. [available in French only]
[4] Groupement des assureurs automobiles, "Statistics Collision," 2008 – 2018
[5] Justine Montminy, "Assurance camionnage : il est ardu d'assurer un transporteur allant aux États-Unis"Jo18.
[6] Sections 26 and 37(4) of the Code of ethics of damage insurance representatives.
[7] Chambre de l'assurance de dommages v. Sébastien Verret, 2018-12-04(B).
[8] Section 25 of the Annotated Code of ethics of damage insurance representatives.
[9] Section 37(4) of the Code ethics of damage insurance representatives.