Should I sign an assignment of claim?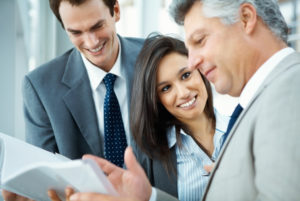 When you make an insurance claim, the company that comes to do emergency work (for example, draining your flooded basement) may ask you to sign an assignment of claim. What is this and is it a good idea to sign it?
What is an assignment of claim?
Disaster restoration firms, contractors, and other service providers (plasterers, plumbers, etc.) may ask you to sign an assignment of claim authorizing the insurer to pay them directly for the work they do in your home. If you sign it, the cost of their work will be directly deducted from the amount of compensation you receive. If you decide not to sign the assignment of claim since the contractual agreement is between you and your insurer, the insurer will issue a cheque for each payment owed to the supplier; this cheque is normally issued in both your names so that you can pay them.
Keep in mind that when a loss occurs, disaster restoration specialists are usually dispatched to undertake emergency work, often before the arrival of the claims adjuster the insurer mandated to settle your file. The claims adjuster is the resource person who will explain to you the steps in the claims process. He or she is responsible for investigating the causes of the damages, estimating their extent, and negotiating your claim, based on the clauses in your insurance contract. To learn more about the role and responsibilities of all those involved, read What is a claims adjuster? and The players: who does what? 
Should I sign the assignment of claim or not?
You have no obligation to sign the assignment of claim. Also, keep in mind that although this procedure simplifies paying suppliers, it may make it difficult to keep the cost of all the work under control.
To keep some control over your total compensation, you can:
Ask that the assignment of claim include a maximum cost for the work to be done,
Require that a letter of satisfaction be signed before the final cheque is sent, or
Ask the insurer to make out the final cheque to the contractor in both your names.
By doing so, you avoid signing a blank cheque with your assignment of claim, and you also confirm that the work was done to your entire satisfaction before making the final payment.
If you have any hesitations or questions, the claims adjuster will help you. It is the adjuster's obligation to give you all the necessary information on how the assignment of claim will impact the compensation payment. He or she will guide you through the claims adjustment process and ensure that you fully understand it every step of the way.