Damage insurance agents and brokers, as well as claims adjusters, are certified by the Autorité des marchés financiers (the Authority) and overseen by the ChAD. The ChAD is a self-regulatory organization (SRO) that specializes in damage insurance and claims adjustment; its sole mission is to protect the public.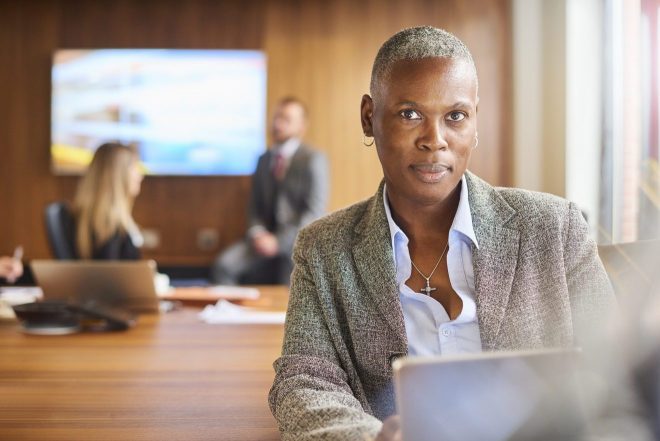 A quasi-professional order
As is the case for professional orders, damage insurance agents and brokers, as well as claims adjusters, are subject to professional and ethical obligations. If they do not comply with these obligations, a syndic is charged with investigating and may file a complaint against them. As is the practice in professional orders, a discipline committee made up of peers is convened to hear the complaint, decide the individual's guilt or innocence, and choose appropriate sanctions to protect the public.
In order to render its decision, the discipline committee consults the Act respecting the distribution of financial products and services and its regulations, as well as the Code of Ethics that governs the conduct of professionals who are members of the ChAD. Do you know what a code of ethics is and how it benefits you?
A uniform framework to protect you 
Ethics comprise all the rules governing how damage insurance agents and brokers, as well as claims adjusters, practice their profession. These rules prescribe correct behaviour and proscribe unacceptable behaviour.
The ChAD is responsible for ensuring that its members comply with their ethical rules, which are set out in two government-sanctioned regulations. The sector in which the professional practices determines which regulation applies:
​Professionals who fail to comply with their code of ethics may be subject to sanctions, reprimands, fines, or even have their right to practice suspended. The rules were established to: 
Define proper behaviour towards the public, clients, insurers, representatives, as well as towards the Authority and the ChAD. 
Ensure that the public is protected and, by extension, maintain and increase public trust in the profession and the industry.
Concretely, what is it worth? 
​The ability to work with professionals who are governed by strict rules is a major advantage for Quebec consumers. Thus, no matter which sector professionals practice in, the public can expect them to:
Pursue their professional activities with integrity and competence 
Professionals must act with honesty by following the rules. In particular, this means that they must be available to their clients or to any other person who may require their services. They must perform their duties with rigour, rectitude and care—in other words, not be negligent.

Here are a few examples of negligence: the professional failing to follow up; not responding to telephone calls or emails; being late in acting or not taking the necessary means to fully understand the client's needs.
Take into account the limits of their abilities, knowledge and the means available to them 
Professionals must not make any misrepresentations as to their level of competence or the effectiveness of their services, for example, by implying that they are specialists in an area when this is untrue, or by saying that they can settle the claim faster.

Furthermore, for certain types of property and certain losses, specialized expertise may be required to effectively meet the insured's needs, for example: fine art insurance and claims adjustment; carriers' insurance needs; claims for losses related to soil contamination, etc. Representatives must take into account the limits of their knowledge and, if necessary, seek help from a better qualified representative or a professional such as an architect, an accountant, a lawyer, an engineer, etc.
Put the insured's interests first and avoid conflicts of interest
Representatives must preserve their professional independence. For example, a damage insurance agent or broker cannot pressure a client to add a coverage he does not want or keep a product that is no longer appropriate simply because the representative is participating in a sales contest or wants to increase his commission.
Provide insureds with all necessary, useful information, in a comprehensive and accurate manner 
Representatives must provide insureds with all the advice and information best suited to their situation and do so in a comprehensive and accurate manner; this allows insureds to fully understand the situation and make an informed, knowledgeable decision.

​For example, at the time of purchase, damage insurance agents and brokers must explain all the exclusions provided for under the contract. Claims adjusters must provide the necessary explanations to understand the settlement of the claim and the services rendered.

Representatives must also be proactive and anticipate the insured's information needs. They can also provide the insured with all the relevant information documents.
Supervised, certified professionals—this is more than just words. It is also a guarantee that you will receive advice and support from individuals whose expertise, skills and professionalism ensure that you are properly insured.
Remember that if you have any doubts regarding the quality of services rendered or the behaviour of a damage insurance agent, a damage insurance broker, or a claims adjuster, you have many options for recourse, including filing a complaint with the Syndic's Office.