Anne-Marie Poitras: new President and CEO
Publication date: November 20, 2018 | Last update: March 13, 2020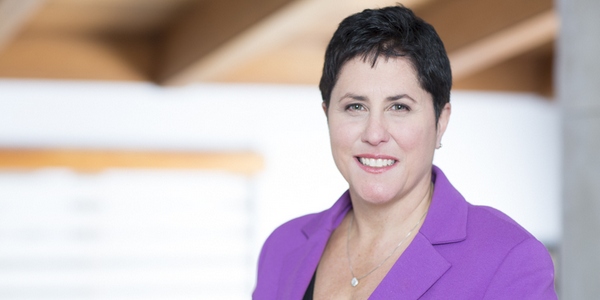 The Board of Directors is pleased to announce the appointment of Anne-Marie Poitras as President and Chief Executive Officer (CEO) of the Chambre de l'assurance de dommages (ChAD). The new CEO will assume her role on November 29, 2018. 
"Poitras's education, skills and experience are indisputable," says Diane Beaudry, Chair of the Board of Directors of the ChAD. "Her professional background demonstrates her leadership skills and her ability to share a comprehensive vision of business issues, which will certainly be a major asset as she takes the reins at the ChAD." 
The new role represents a return to Poitras's roots, as she has been involved in the damage insurance industry since childhood, her family having owned the Poitras, Larue, Rondeau brokerage firm for many years. She was a partner and owner of the firm and continued to work as Vice President, Operations and Business Development when the firm became Univesta Assurance et Services financiers in 2001. She has also worked as a claims adjuster and damage insurance broker and has held a Chartered Insurance Professional (CIP) designation since 1997. 
For almost 20 years, Poitras has been acquiring a wealth of knowledge on financial market governance. She worked at Desjardins Capital until recently, assuming the role of Vice President, Governance and Compliance, and also worked at the Autorité des marchés financiers from 2004 to 2010 as Superintendent of Customer Care and Compensation. 
In addition to being a member of the Barreau du Québec since 1993, she also holds an Administrateur de sociétés certifié (ASC) designation, is trained in financial services governance and has a graduate diploma in Applied Ethics from the Université de Sherbrooke. 
With extensive expertise in governance, ethics and compliance, she has served on the Board of Directors at the Collège des administrateurs de sociétés, the Maison Théâtre and Protégez-vous, as well as at the Canadian Bar Association as member of the Regulatory Compliance and Ethics section in Québec. Poitras is currently Chair of the Departmental Audit Committee of the Public Prosecution Service of Canada. 
"Anne-Marie is known by her peers as a creative leader who uses an innovative and collaborative approach to build a culture focused on finding effective solutions," adds Beaudry. "As head of the competent and dedicated team at the ChAD and in collaboration with our partners, she will be able to build on our mission of protecting the public by continuing to enhance the professionalism of more than 15,000 agents, brokers and claims adjusters in the damage insurance industry."