The Complaint Examination Policy: An Obligation Companies Can Use to Their Advantage
Publication date: April 16, 2017 | Last update: April 26, 2020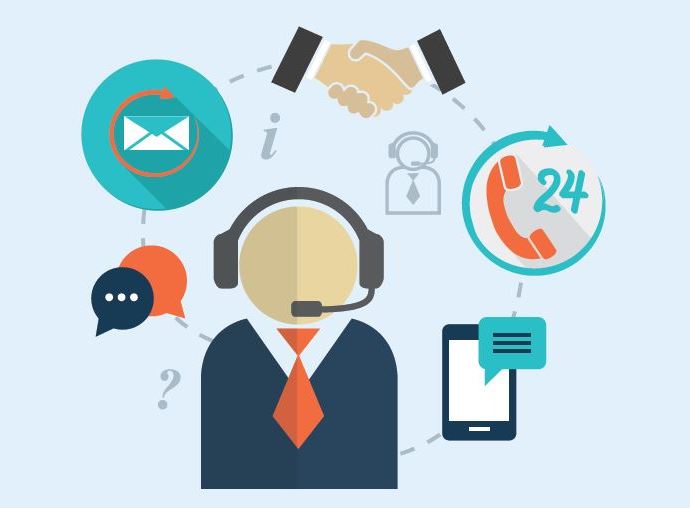 ​​
​​For the Autorité des marchés financiers (the Authority), a complaint is "a reproach against the registrant, the identification of real or potential harm that a consumer has sustained or may sustain, or a request for remedial action" that persists, despite having been attended to at the operational level. For the consumer, a complaint results from the company's inability to meet his expectations; furthermore, his disappointment in how the company has handled the matter could have an impact on his faith in the firm.
Although establishing a complaint examination and dispute resolution policy is a regulatory obligation, inspections carried out by the Chambre de l'assurance de dommages (ChAD) have revealed that some firms do not have such a policy. Sometimes, the policy is insufficiently or poorly communicated, causing employees to be unaware of its very existence. In other cases, it is not regularly updated and therefore no longer complies with the regulation. Yet having such a policy is actually good for business: it can help to protect a company's reputation and improve the quality of customer service. Let's look at how this policy can help you.
A REMINDER OF YOUR REGULATORY OBLIGATIONS
According to the legislation in force, "every firm must provide equitable resolution of complaints filed with the firm.​"1 To fulfill this obligation, firms must adopt a policy and establish a procedure to provide oversight for "the receipt of complaints, delivery of the acknowledgment of receipt, creation of the complaint file [… as well as] compilation of complaints for the purpose of preparing and filing reports twice a year to the AMF."2
To be in compliance, the policy must at very least state its objective, indicate the name of the person responsible for its implementation, define what a complaint is and explain the complaint examination process. Karine Savaria, organizational development consultant with the Harieka Consulting Group, stresses that it is also important to keep the policy up to date, "whether or not changes to the legislation have occurred."
In order to ensure that the policy remains relevant, the firm may decide to update it on a fixed schedule, for instance, every two or three years. Of course, it is better to revise the policy as soon as a change occurs and indicate the date of the revision.
THE POLICY IN ACTION
Regularly reviewing the policy also helps remind users of its existence. As management and organizational development coach Isabelle Ducharme explains, "Despite regulatory obligations, the policy will not be one of the company's 'top of the mind' priorities and will be more or less forgotten if it is not concretely implemented."
The person responsible for implementing this policy must therefore issue regular reminders. A good time to do so occurs when the company sends its bi-annual complaint report to the Authority. "The person in charge can take the opportunity to organize a staff meeting to openly share the statistics sent to the Authority," suggests Ms. Ducharme. "He or she can summarize the main points and new aspects of the policy, and let people know where they can find the policy in full. Such meetings should always end with an invitation to read the policy and ask any questions that may come to mind." If there are no staff meetings planned, employees can be sent a summary of the policy, together with a link to the full policy. This information can also be posted on the company bulletin board. Be careful, though: if employees receive information either by e-mail or via a note on the bulletin board, both consultants suggest also holding a face to face meeting. For instance, during a team meeting, supervisors can take a few minutes to talk about the policy with their employees.
THE "KCU" RULE
A policy's effectiveness can be measured using the "KCU" rule, explains Ms. Ducharme. "In order to assess its effectiveness, you must first measure whether or not the policy is known, clear and understood." If regularly mentioning the policy helps to make it better known, the person in charge must also see to "train[ing] the firm's staff​"3 in order to ensure that the policy is properly implemented.
Since it is sometimes difficult to find a time when all employees can attend, Ms. Savaria suggests that "training be webcast. Thus, each employee can watch at the time that is most convenient to him or her and ask questions by e-mail, phone or in person." Whatever the format you choose, the importance of the policy and how to implement it are the key points that must be discussed. You must also talk about resources to help implement the policy, such as model letters, including letters that can be used to acknowledge receipt of a complaint; or advice on who to turn to when you have a question. Smaller businesses sometimes fear that they do not have the proper resources to create or provide training. These firms can find tips and tools on the websites of both the Authority and the Chambre de l'assurance de dommages that will assist them in creating their own training programs.
LESSONS LEARNED
Understanding the nature of the complaints received helps the regulatory authorities "to focus their resources where they are most needed and develop educational and information tools more effectively."
This data is also helpful to companies since it can serve as performance indicators to evaluate both employees and the company overall. "These policies should be seen as a tool to create a code of conduct and as a way to constantly improve professional practices. Sometimes, complaints are made regarding the absence of a procedure or regarding a procedure that needs some fine tuning. Taking note of and following up on complaints enable a company to improve itself and create new internal procedures that will eliminate irritants that clients complain about," adds Ms. Savaria. Adopting a complaint examination and dispute resolution policy is not simply a regulatory obligation. It is also a good organizational development tool that is readily accessible to all. ​
The Autorité des marchés f​​​​inanciers provides members with a model policy, which is available in English. ​​
BI-ANNUAL COMPLAINT REPORT MUST BE SENT TO THE AUTHORITY:
by July 30th, at the latest, for data gathered between January 1st and June 30th;
by January 30th,​​ at the latest, for data gathered between July 1st and December 30th, whether or not any complaints have been received.
1. Section 103 of the Act respecting the distribution of financial products and services.
2. Example: Complaint Examination and Dispute Resolution Policy, "Purpose of the Policy," Autorité des marchés financiers.
3. Example: Com​​plaint Examination and Dispute Resolution Policy, Autorité des marchés financiers.